Monday - Friday
Temporarily not serving lunch
Monday - Thursday
17:00 - 22:00
£18.99
Child : £9.50
Friday
17:00 - 23:00
£18.99
Child : £9.50
Saturday
12:00 - 23:00
£19.99
Child : £9.99
Sunday
12:00 - 22:00
£19.99
Child : £9.99
Children must be under 150cm to be eligible for our Child Price
Spoon Chatham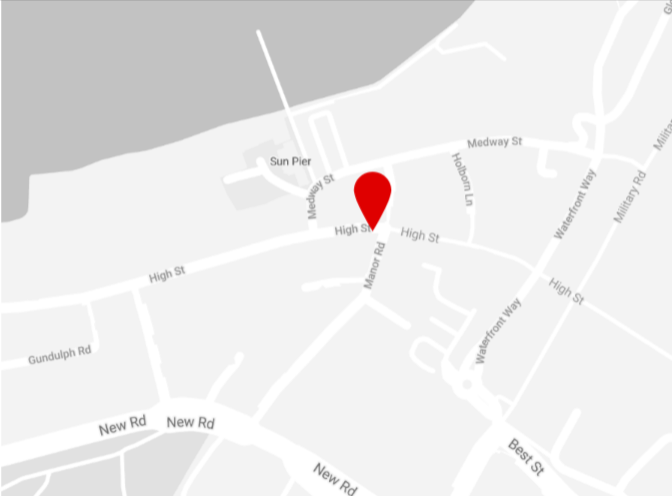 Facilities
Disabled Access
Baby Changing Facilities
FAQ'S
How long is my table held for?
15 minutes, please call us if you are running late.
How long is my table available for?
Due to high demand we will allocate up to 1.5hrs eating time.
Do you have allergen information displayed in your restaurant?
Yes, around the buffet & Live kitchen. We take allergens very seriously in our establishment.
Can I bring guests who are not eating?
We are sorry to advise our customers that as an all you can eat buffet, we are unable to monitor each individual customer to see who is eating or who is not on each table. Therefore, we cannot exempt any customers from paying for their seating.
Can I bring my own cake for a birthday celebration?
Do you have disabled access?
Yes, we have spaces for wheelchair access. We also have a disable toilet as well.
What is your dress code?
Anything, other than hi vis clothing. Please refrain wearing work clothes, for hygiene reasons.
Can I make a large booking for more than 20 people?
Yes you can, just call us to book.
01634 830808 / 01634 830809
Can I bring decorations to decorate the table?
Yes you can. (No confetti)
Can children dine on their own in your restaurant?
Children under the age of 16 must be accompanied by an adult (aged 18 and above) when dining at Spoon in accordance with the Alcohol Licensing Act 2003.
Do you cater for Vegans, Vegetarians?
Yes, we have a variety of dishes.
Do you have signs up on around the buffet for shell & bones?
Can you just walk in, instead of booking a table?
Yes, you may have to wait depending on the demand.
How do we pay for the meal?
All customers will pay on entrance.
How do we order drinks?
Drinks can be purchased at the bar separately, once you have been taken to your table.
Does your dishes change?
Yes we change some dishes, depending on season.
We cannot promise that all the dishes will stay the same. It all depends on demand, and whether we can get the ingredients in.
Do you supply room for highchairs & Push chair spaces?
What do have available on the live cooking section?
Teppanyaki, Grill & Roast, Pizza, Indian, Sushi, Salad, Pancakes.
How many times can we go up to the Teppanyaki?
Due to high demand, we have to enforce a 3 time policy per customer. You can only get 3 items per visit.